Cracking the Content Code: Why Good Content Matters
Part 1
Posted on in Content Marketing by MoJo ActiveMoJo Active
Cracking the Content Code is a three-part series on, as you might expect, content! Focusing on written content, we're exploring why good content matters, how you write good content, and what to do when you hit a creative wall. Ready to crack the code and learn the ins and outs of good content?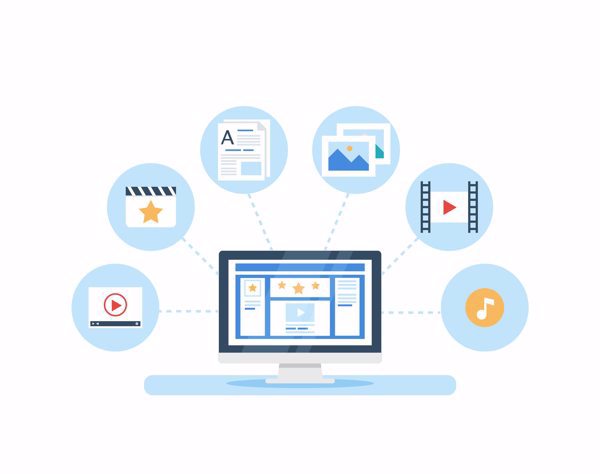 Everyone always talks about branded content, content marketing, content strategy, engaging content, and content management. In this first installment of Cracking the Content Code, we'll examine why good content matters and what it can do to elevate your brand and grow your business.
Before we start, what makes content "good"? From a high level, good content is original, analytical, and innovative. In terms of writing, you want any copy you produce to have a unique, thoughtful viewpoint that explores ways to solve problems in new ways.
From blogs to social posts, emails, landing pages, and more, there are numerous types of content you can create to promote your products or services. There are mixed messages and definitions when it comes to content. So what does content mean for your business, and why is it so important? Let's dive in.
Good Content Increases Brand Awareness
The Internet is a door wide open to the world. If you create content that people enjoy and share, your content and products can make their way to businesses and consumers worldwide through different digital channels. The more sharable and digestible your content is, the more likely you will see new and returning customers engaging with your content and your brand.
Increasing brand awareness starts with understanding your audience. Create personas and do some keyword research to optimize your content around the needs of your best customer or clients. Say your business has cranes available to rent. You want your website to be found if someone searches for "crane rentals" right? Well, for that to happen, you are going to need to connect with your audience in an informative and helpful way. Without the right content to support and explore that topic, there's no guarantee you're engaging the people who are looking for your brand's services.
Good Content Gives Your Business a Distinct Voice
Content provides people with insight into your brand and allows you to develop an authentic brand identity. A consistent voice throughout your written content is crucial as your business evolves. What tone do you want your organization to take with your audience? Professional? Comedic? Direct? Conversational? Don't be afraid to be conversational. And whatever you do, make sure to tailor your content to the channel, whether that's social, video, blog or beyond.
The brand voice you adopt may also shift depending on the content itself. For example, the content you offer in a whitepaper or eBook download (often meant for print) may not be the same as the content found within the pages of your website. But remember, elements of consistency are still essential, or you might confuse readers.
Good Content Demonstrates Thought Leadership
Advertising tells people what you do well. Content demonstrates your expertise. For example, you might write a blog post on a niche topic in your industry. In addition to writing that blog post, you might also host an in-person workshop, live webinar, or compose a lengthier eBook to share as much information as possible with your audience.
Building trust is essential in any relationship, especially when your goal is converting prospects to leads or customers.
As people read and engage with your content, they get a feel for your authenticity and expertise. The more they read, the more they come to see you as an industry expert or thought leader. They begin to value what you say, and they start to trust you. That trust translates directly into increased sales.
Good Content Converts Prospects to Leads
Conversions don't happen overnight. They happen when you put the work in to create content that answers people's questions and helps solve their problems. If you can do that then more prospects are going to discover your content through search and social media. So, as a result of good content, you have more site visitors and prospects than before. When good content sparks their interest, they read more and come to know and trust you as a company. At some point down the road, when they find themselves with a problem or need a product, your business is top of mind.
Content Marketing: Next Steps
Anyone can create content and post it sporadically on social media. But the results won't be anything compared to what you can accomplish through research, planning, good writing and analysis. That's how you create good content. And good content takes time.
Good content is an investment, but it pays off in the long run. Interested in taking the first step toward creating good content? Keep an eye out for our next installation in the Cracking the Content Code series – "How to Write Good Content"
Need help creating good content right away? Get your content conversation started today!