Mobile UX Design for A Successful User Experience
Posted on in Digital Marketing by MoJo ActiveMoJo Active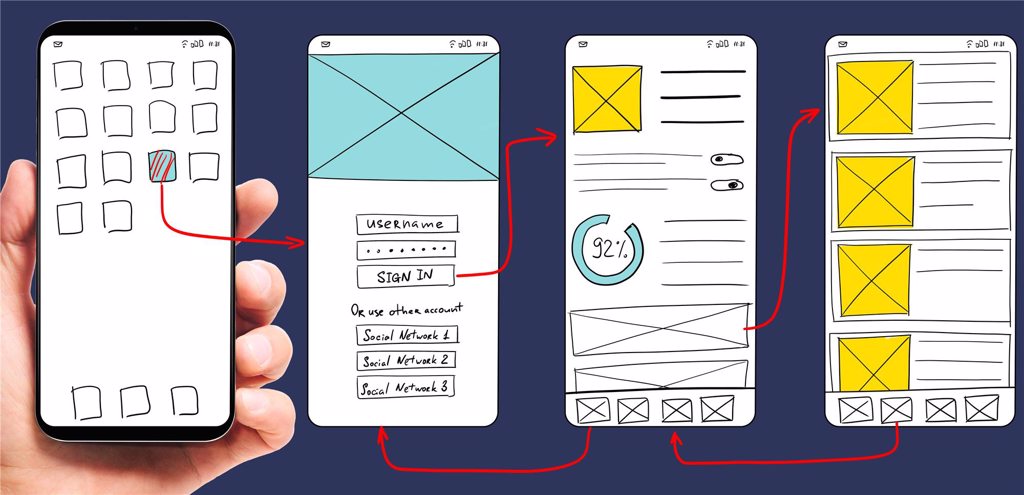 How easy is it for people to find your company on their phones? For businesses of every size, delivering content to the hand-held and wearable devices is no longer just an option—it's a requirement to compete in today's market.

According to a Google Analytics Benchmark feature, mobile website visits have surpassed desktop searches across a wide array of industries for some time now. The conversation is no longer about if you should tailor your marketing efforts to mobile users—it is about how you meet their needs better than your competitors. If mobile user experience (UX) is an afterthought in your marketing efforts, you won't produce a consistent experience across devices.

With a seemingly endless number of marketing & technical buzzwords, it's easy to get lost in all the jargon and lose sight of the end goal. However, the point of optimizing the UX for your mobile website or app is to always engage new customers and help existing ones get what they need.
History and Development of Mobile UX Design
In the early years of the internet, desktop computers were the only way a user could browse content on the web. When smartphones and tablets first came into the mainstream, most websites took the "squish your content" approach to their mobile website design. Mobile users were treated the same as desktop users—all the content remained the same, but it was condensed.

Since then, the monitoring of mobile users has shown that this strategy for UX design doesn't work. Not only does this approach result in aesthetically unappealing website and mobile experiences, but it also ignores that mobile users come to a website with different goals than desktop users.

Mobile users often want to make a phone call, look up a business's nearest location while in transit, or quickly find a specific piece of information about a product. Their needs are much more immediate, and your mobile UX design needs to reflect that. "Squishing" your desktop content onto a smaller screen will not cut it. If your company doesn't provide what your audience is looking for, they will look to your competitors who do, so it's essential to make your audience's mobile experience as effective and seamless as possible.
Mobile UX Design Strategies
If you take nothing else from this post, understand that mobile UX design is all about using the right tools and approaches. That takes a firm understanding of your marketing objectives. Who is your audience? Who are you trying to appeal to? How do they use their mobile devices? To properly dedicate resources towards the following areas, you first need to answer these questions.

Next, let's consider some important strategies and terms for a successful user experience.
Mobile First
Mobile First website design was created to combat the outdated mindset that desktop and mobile users come to your website for the same reasons. In this UX design approach, the mobile webpages for your website are created before the desktop pages. This allows your company to focus on your user's mobile experience without being influenced by an existing desktop design. This should be one of the first strategies you consider when optimizing mobile UX.
Responsive Web Design
Responsive Web Design (RWD) is a design technique that uses a set of technology (HTML, CSS, & JavaScript) to make web content display nicely on any device. A well-designed responsive website will look good on any size screen, from a phone to a TV. This, along with Mobile First, combats the dated "squish your screen" approach to mobile UX.
Mobile-First Indexing & Core Web Vitals
Mobile-first indexing and core web vitals are both elements of RWD. They are essential to understanding how your audience finds you online.

Since 2015, Google has been increasing its focus on websites with quality mobile UX and prioritizing them in search results. This applies across both mobile and desktop searches. More recently, Google introduced a new set of metrics called "core web vitals." These metrics:
Measure your page's load speed,
Time how long before a user can click,
And note how many things shift around your webpage as it loads.
These factors allow Google to score your website and rank it accordingly in search results. If your mobile web page doesn't score highly, it may not appear on desktop or mobile searches. This process - called "mobile-first indexing" - shows how much Google prioritizes mobile UX design.

It cannot be stressed enough how important this aspect is for successful mobile marketing and mobile UX. Be sure to use Google's mobile-friendly testing tool to see how they rate your site's balance of aesthetics and performance on mobile.
Apps vs. Websites
Should your business just have an effective mobile website, or do you need an app as well? Well... that all depends on your marketing objectives.

The "app vs. website" debate is a topic that merits its own blog post, but it suffices to say that both are important tools when it comes to effective mobile UX design. Mobile websites are far better at getting people information quickly, but they typically have a lower engagement rate than a mobile app. On the other hand, mobile app users usually spend much more time in an app but finding and installing them can be a barrier that prevents your customers from engaging.

The bottom line is that either (or both) an app or a mobile website can help your business, but you want to be sure you're investing in the right one.
Hopefully, now you understand a little more about why having a compelling mobile UX design is important, but this is by no means the end of the discussion. Mobile UX is a complex, rapidly changing ecosystem, and it can be challenging to keep up with all there is to know.
The good news is MoJo Active is here to help. Let's talk and get the mobile UX conversation started today!