Email Marketing Tips for Effective Customer Communication
Posted on in Email Marketing by MoJo ActiveMoJo Active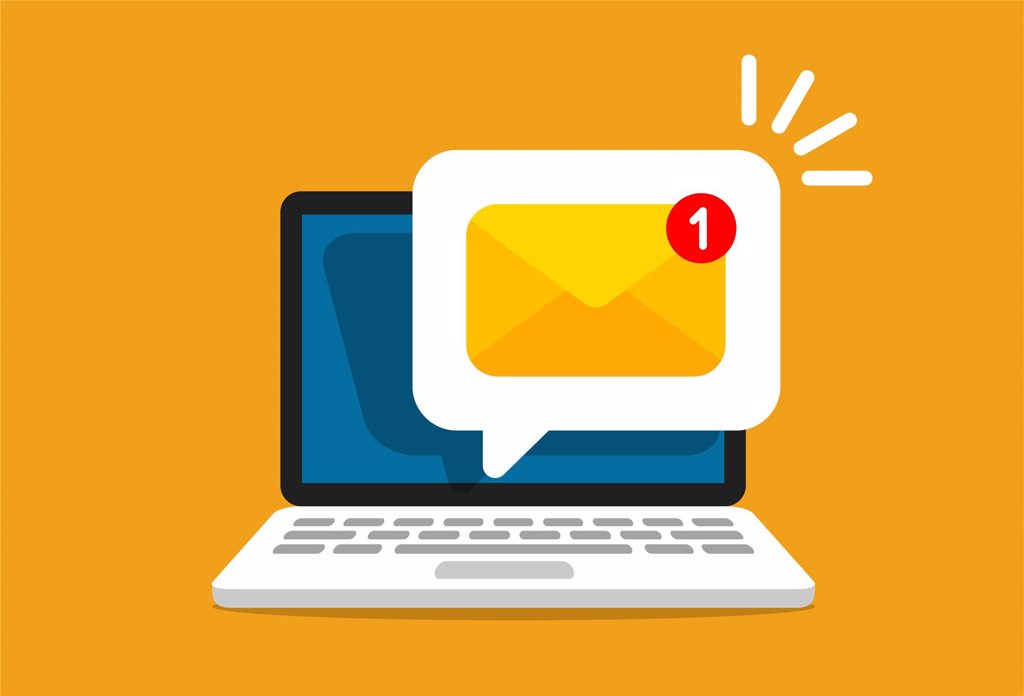 Using email marketing to communicate with your customers is a great way to improve brand awareness and engagement. A successful email marketing strategy is structured around creating relevant conversations that engage your audience. To effectively market your business through email, it's essential to understand just how powerful email marketing can be and why. Let's dive in.
The Power of Email Marketing
Despite the rise of social media and unsolicited spam emails, email remains one of the most effective ways to nurture leads, drive sales, and boost customer loyalty. There are many reasons you should make email marketing one of your top priorities. Here are our top three:

Effective Reach. Email is a great way to get the word out to all your customers simultaneously. You can reach international customers at the same time as local customers. You also have the opportunity to target specific subsets of your audience with segmented messaging.
Enhanced Personalization. Let your customers know you understand them in your emails. Remember to personalize the content to fit customers' individual needs and relate them to your products or services. When you personalize the content of the email, customers will trust the business more and have confidence in it.
Fast Delivery. Email marketing allows you to communicate efficiently with customers. This makes it an ideal method for time-sensitive offerings. For example, an ecommerce company can boost sales on short notice by sending customers a special offer that may only be valid for 48 hours.
Now that you know the importance of email marketing, let's explore the different types of email content.
Crafting Emails & Communicating with Customers
When creating your emails, it's important to include relevant content related to your brand message and customer interests. When you connect with your customers in a personal way through well-researched, interesting, and engaging content, you encourage them to explore your products and become part of your loyal customer base.

Now let's take a look at some key emails you should consider adding to your content calendar.
Types of Email Content
Welcome Emails. Use welcome emails to give a good first impression and start building relationships. A good welcome email does more than just let subscribers know they're on your list. It sets the tone for the conversations to come, illustrating your industry knowledge, establishing your brand voice, and paving the way for future contact.
Newsletters. Many businesses and organizations send email newsletters to stay top of mind for their recipients. Newsletters are great for marketing to prospects and nurturing existing customers with company news and events, product announcements, and feedback requests.
Lead Nurturing Emails. Lead nurturing introduces a tightly connected series of emails with a coherent purpose and helpful content.
Product Features. Maybe you're looking to boost sales on a particular product or trying to reduce inventory with a sale. Either way, product-focused emails are a great way to bring attention to the products you want to move.
Transactional Emails. Transactional emails are messages triggered by a specific action your customers have taken, enabling them to complete that action. For instance, if a customer signs up for an industry webinar, you can send a form for them to fill out and a follow-up email.
Video Emails. Incorporating your videos in email marketing increases the chance of engagement. Wistia performed A/B testing on their email marketing campaigns and discovered a 21.52% increase in clicks from image to video thumbnails.
CAN-SPAM Act Compliance
If you operate a business and plan to send internal or external emails, you need to know and follow the rules of the CAN-SPAM Act (Controlling the Assault of Non-Solicited Pornography and Marketing).

The CAN-SPAM Act establishes rules for commercial email and requirements for commercial messages, gives recipients the right to have you stop emailing them, and spells out tough penalties for violations. Penalties with individual emails in violation are subject to fines up to $46,517. In severe instances, criminal charges may apply.

The reach of the CAN-SPAM Act is broad—virtually every email your business sends is affected. Fortunately, following the law does not have to be complicated. When drafting an email for your business, remember the following:

DO NOT use false or misleading header information.
DO NOT use deceptive subject lines.
Identify the message as an ad.
Tell recipients where you are located.
Let recipients know how to opt out of receiving future emails from you.
Promptly honor opt-out requests.
It's also important to remember to monitor what others are doing on your behalf. If you hire another company to handle your email marketing, you are still responsible for ensuring your emails comply with federal law.
Communicating with customers via email gives you the chance to build lasting relationships and repeat business. If you are struggling to get your email marketing campaigns off the ground, MoJo Active is here to help.
Schedule a call with our marketing specialists to learn more about our services and how we can help your business thrive.