Using Email Marketing to Communicate with Your Customers
Posted on in Email Marketing by MoJo ActiveMoJo Active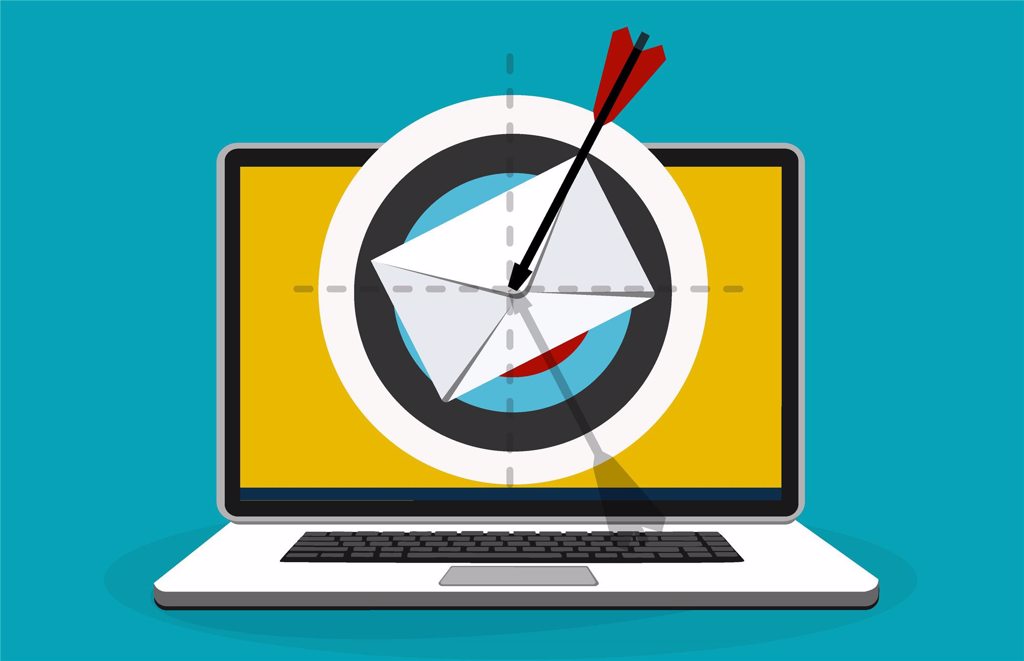 Email marketing is one of the most effective ways to reach your customers. Almost all US digital marketers use email marketing campaigns to communicate with existing customers and prospects regularly.

But the keyword here is communication. Email marketing shouldn't always be a marketing or sales push. It should be an ongoing conversation with your current customers and potential customers. Building a relationship between your company and its clients is crucial for getting them to come back to you when they need your product or service.

Here are some of our favorite ways to get those conversations started – and keep them going.
Spring, Summer, Winter, or Fall
Whether or not your products or services are affected by the seasons, seasonal changes are still a great time to send out an email. Depending on your brand, you can help your audience prepare for changes in the weather, fashion trends, or what they might cook for dinner. If you have a blog, write a new post featuring the latest season-related tips or checklists and send an email letting your customers know about it. As a bonus, you can do a secondary sales plug to promote your product or service, but that's a lower priority. You want to use the information to validate the need for your product or service without making it sound like a sales pitch.
Holidays
Sales promotions are often centered around holidays, especially the ones involving gifts. Many customers are looking for great deals and discounts, so be ready and available when they are ready to buy. If you're regularly communicating with your customers, they may already be looking forward to receiving your email.

However, even if you don't have any promotions, you can still use the holidays to send a greeting. Sending your customers a "Happy Holidays" or "Season's Greetings" message can be an excellent opportunity to be more personal.

News & Events
Any event or news within or outside your company can be promoted via email. If something remarkable has happened within your company, let your subscribers know about it! Sending notifications about awards, recognition, and new releases are all ways to positively build that brand relationship. And with national/worldwide news being so readily available these days, you can also (with careful consideration) send out an email relating to whatever is happening. This is especially beneficial in gaining visitors to your site with landing pages, sign-up forms, and social sharing. Reminders like these keep you on your customer's minds.
…Or Just Because!
Why not just say hi to your subscribers? If it's been a while, pop into their inbox as a friendly reminder and a way to re-engage with your customers. Have fun with it! Check out those lists of crazy National Holidays and see if any relate to your brand personality, product, or service. But be sure these emails provide value to your customers. Cluttering their inboxes unnecessarily could discourage them from looking at your products.
Only One Piece of the Puzzle
Remember that these email content ideas are only a few of the ways to build a comprehensive email marketing strategy. The promotional side of email marketing also incorporates things like automation, flows, and using platforms like Klaviyo. If customers visit your site, let them know they can sign up for a newsletter and get 15% off their next order. Or, if they haven't checked out the items in their cart, remind them that they're still waiting for them. Using these email marketing tools to communicate with specific customers is crucial in effectively growing your business online.
Even with all this in mind, email marketing is not about quantity. It's important to send emails strategically based on your other marketing efforts and email analytics. Plus, they should feature quality content as well.
Check out our blogs on content for more great ideas! Remember that you can use all the above ideas paired with targeting and segmenting to reach out to your subscribers with relevant messages. Because when you build a good relationship between your business and your customers, they'll keep coming back to you.