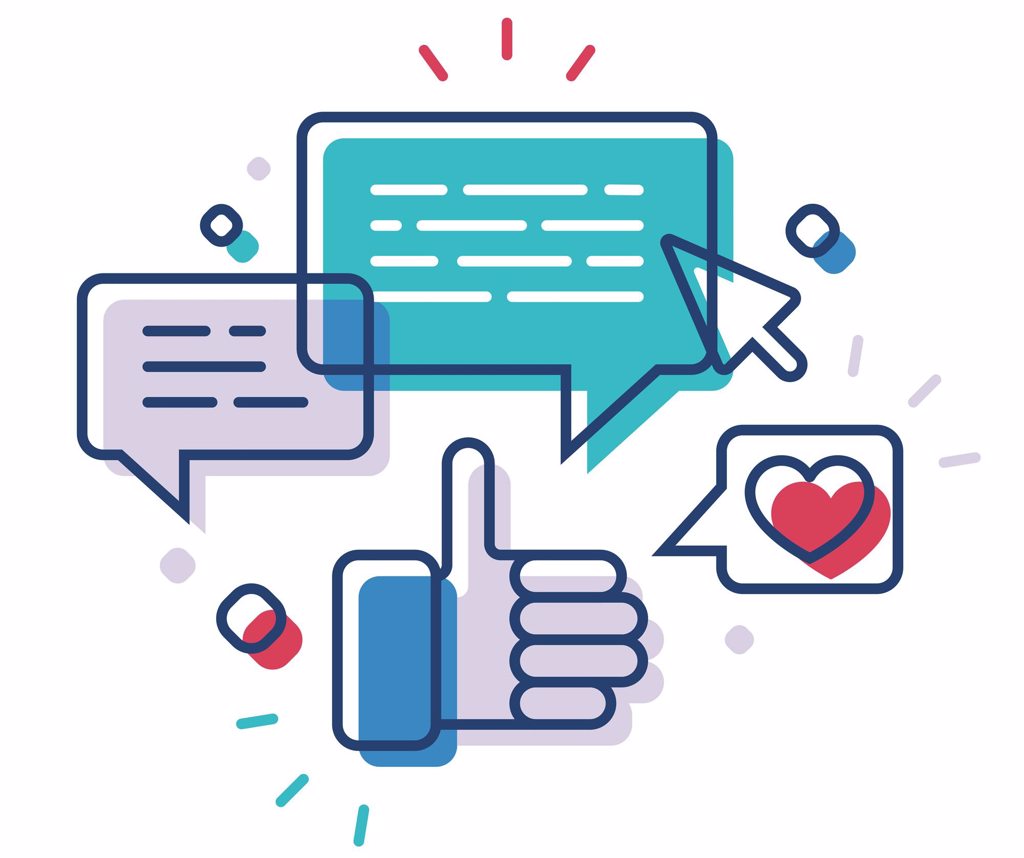 With most of the world on social media these days, choosing and using the right platforms to market your products or services is now necessary if you want to engage with your audience. Whether you own a small landscaping business that's been around for twenty years or a tech startup that's been around for twenty minutes, social media is an essential channel to grow your presence online, gain followers, and connect with current and new customers.

But where do you start? Using social media for marketing begins with knowing the different platforms and their uses. It can feel daunting at first. In this post, we'll provide four of our top tips for successful social media marketing.
1. Know Your Audience
Who are your current customers or clients? Who do you want to be your customers or clients? It's easy to assume you know your audience. But do you know what they like, what they need, and how they interact with brands like yours online? More importantly, do you know the sum of their experiences with your company? Capturing this information is the first step to finding and connecting with your audience online.

If you have a buyer's persona, that's a great place to start building a social media marketing strategy. If you have any email addresses, send out surveys and questionnaires. Use the feedback to learn about your audience and their journey with your products. You want to learn how to tailor your message to your customers. Knowing who is using your products and looking for your business will make knowing how to reach them that much easier.
2. Choose Your Platform
Your target audience might only be present on certain social media platforms. It's important to know which ones they're using so your business can establish a presence there. It doesn't make sense to invest time, money, and resources into a social media campaign on TikTok if nobody on the platform uses your products.

Once you know your audience, it's easy to know where (and how) to reach them on social media. Are you a fashion brand with visual products that inspire? Instagram is a great choice for you. Is your audience older and focused more on group engagement? Make a Facebook page. Or maybe you just want to make your young audience laugh – TikTok is a perfect fit for that. It's important to coordinate the tone and message of your brand with the social media platform you're using.

Also, be mindful of what your company has the time and budget for. If you're stretched thin, you can enable sharing across multiple social media platforms so your business can still be present on most of them without creating specific content for everything.
3. Be Consistent
Consistency is key. Whatever platform you choose, try to stay active and create content on a regular basis. Daily or weekly posts ensure your audience is aware of you and looking to your products when their needs arise. Prioritize posts on your most important platforms and do so consistently. Regularly posting good content on one or two platforms is better than being inconsistent across five. You can always incorporate more platforms into your social media marketing strategy if you want to down the road.

Since posting schedules depend on the platform you're using, creating a content calendar for your business is a good way to keep things on track. Keep in mind your brand image, brand message, posting frequency, and (if applicable) hashtags.
4. Get Creative with Your Content
Once you establish a consistent and logical social media marketing plan, get creative! Consider branching out onto other platforms. Is there any way you can make your laundry business appeal to an older or younger audience? Try experimenting with pictures, videos, hashtags, and comments to see what works. If you ever want to switch up your social media marketing strategy, understanding other content and platforms will make things easier.

Don't forget to engage with your audience. Social media marketing thrives on interaction. Respond to the comments on your posts. Livestream something. Create polls and quizzes. Did something happen in the news recently? What are the latest digital and societal trends? Can any of these things lead to new stories you can tell with your brand? If they align with your company's interests, try them out.
Trends shift over time. Social media marketing is an ever-evolving landscape, doing different things and cycling through relevancy. If you're overwhelmed and don't know where to start, look to MoJo Active for guidance on the best social media marketing plans. We're here to help.