Dutch Valley Foods & BigCommerce:
An Evolutionary Transition to Modern Ecommerce
Dutch Valley Foods, a prominent B2B bulk food distributor, was looking for a modern ecommerce solution to elevate their online business operations.
With MoJo Active's expertise, Dutch Valley Foods embarked on a transformative journey, transitioning their ecommerce storefront to BigCommerce. This collaboration streamlined their ecommerce processes and enhanced the overall user experience, reflecting Dutch Valley Foods' commitment to quality and customer satisfaction.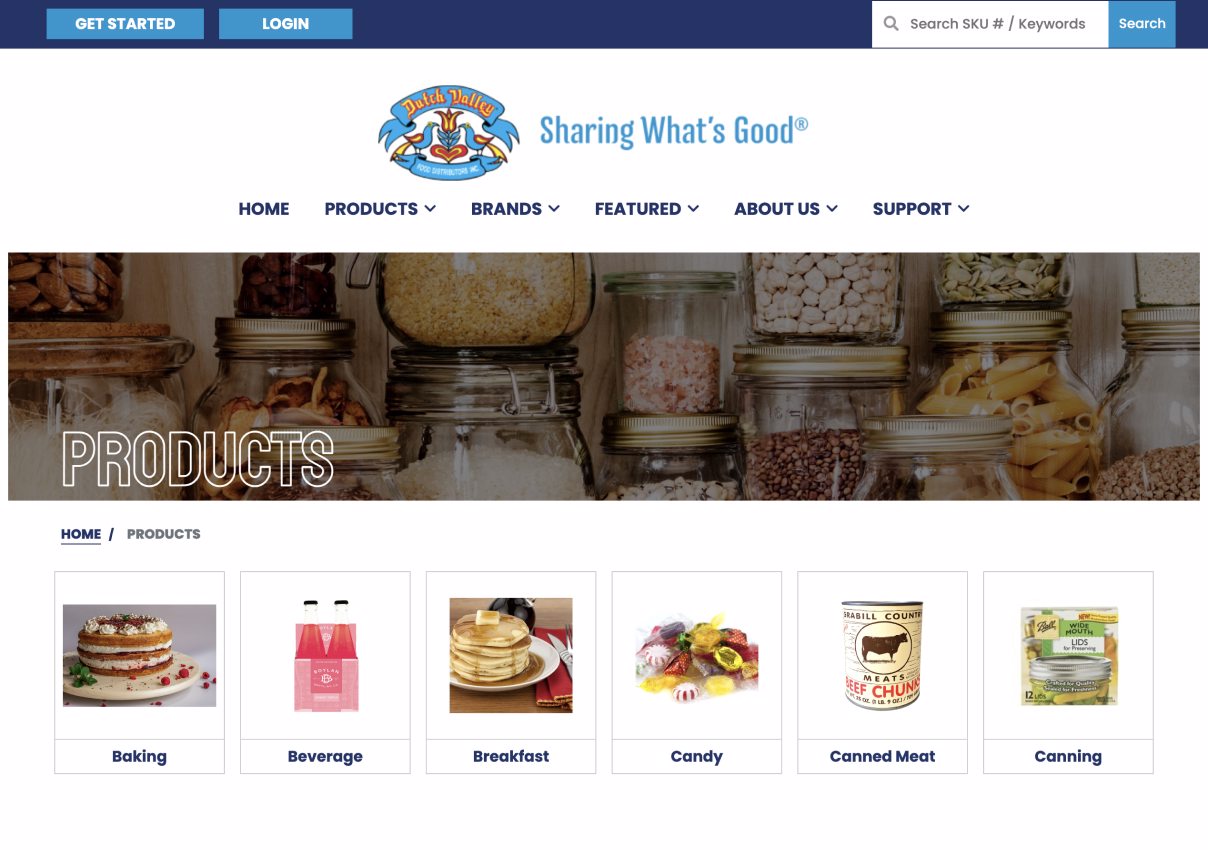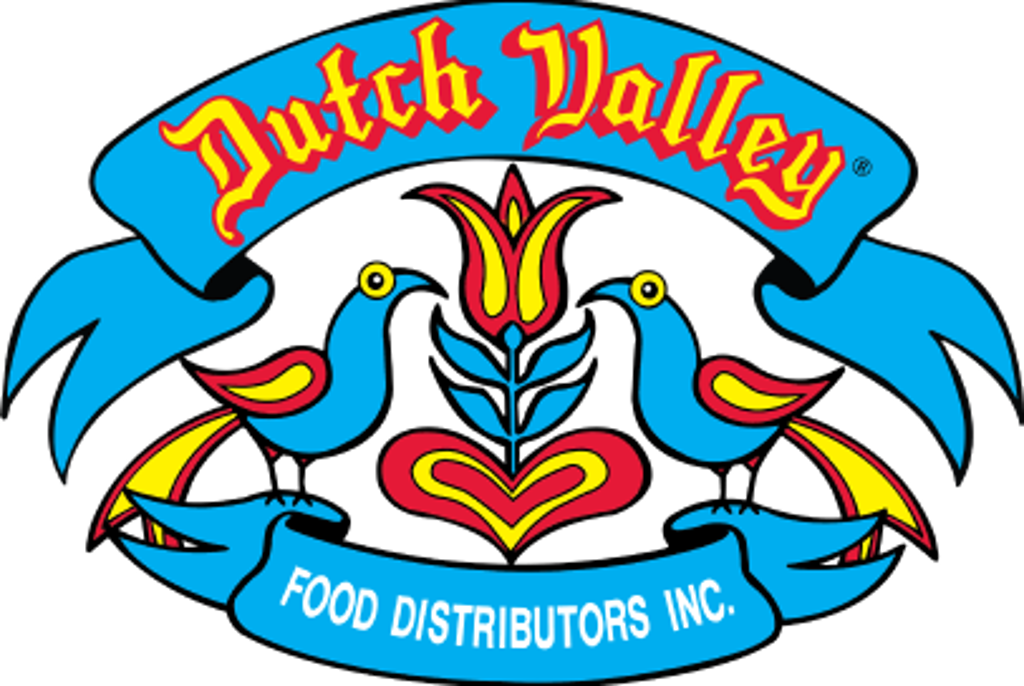 Background
Dutch Valley Foods has been a trusted name in the food distribution industry since 1978, processing massive orders with hundreds of line items. Their legacy ecommerce store, custom-built and hosted on dutchvalleyfoods.com, was built to cater to their B2B clientele. However, Dutch Valley Foods recognized the need for a more scalable and efficient platform as technology evolved.
The initial engagement with MoJo Active began with consulting on web accessibility needs. This soon expanded into comprehensive brand research and strategic discussions, providing deep insights into the perceptions of customers, suppliers, and other stakeholders. This research phase was pivotal, laying the groundwork for the subsequent transition.
The Challenges
Transitioning from a custom-built platform to BigCommerce was no small feat. Dutch Valley Foods' unique requirements, stemming from their long-standing business operations, posed several challenges:
Volume & Customization: The new platform needed to handle extensive data volume and the various custom features developed over the years.
Integration with Key Systems: JD Edwards, their primary system for managing business data, had to be seamlessly integrated with BigCommerce.
Customer Transition: Ensuring clientele experienced a smooth transition without disruptions was paramount.
Feature Replication: Dutch Valley Foods clientele had grown accustomed to specific custom features. Replicating and enhancing these on BigCommerce was crucial.
These challenges highlighted the need for a partner like MoJo Active, with deep expertise and a nuanced understanding of Dutch Valley Foods' unique requirements.
Jared Frank, Co-Owner, MoJo Active

Dutch Valley Foods wasn't just another project for us; it was a partnership. Their commitment to excellence and our passion for delivering tailored ecommerce solutions converged to create a customer-friendly transition to BigCommerce.
The Solution
MoJo Active, with its deep understanding of ecommerce and BigCommerce, devised a comprehensive strategy:
Design Evolution: An in-depth assessment of the old design was undertaken. This, combined with a competitor analysis, ensured the new design aligned with modern ecommerce standards and resonated with the Dutch Valley Foods brand.
Feature Customization: Unique BigCommerce features were introduced. The "saved carts" functionality, allowing customers to save specific product quantities, was a standout addition, enhancing user experience. The checkout process was also integrated with PaymentPutty functionality to support Smarter Commerce – the payment gateway designed explicitly for JD Edwards payments.
Seamless Integrations: The integration with JD Edwards was meticulously executed, ensuring real-time data synchronization. The API interface's flexibility was also leveraged to push data seamlessly between platforms.
Iterative Launch Strategy: A soft launch approach was adopted. This allowed for real-world testing, gathering invaluable feedback, and making iterative improvements, ensuring a smooth transition for the end-users.
The solutions addressed the challenges and paved the way for a future-proof ecommerce platform, setting Dutch Valley Foods on a trajectory of sustained growth and success.
Key Features & Integrations
Quick & bulk order
JD Edwards integration
Multiple shopping lists
Stencil theme
Custom BigCommerce checkout
Specialized BigCommerce search

Shipping deadlines

Freight shipping
Purchase history

John Sheaffer, IT Director, Dutch Valley Foods

MoJo Active's approach was methodical and customer-centric. They not only addressed our technical challenges but also ensured that our brand's essence was reflected in every aspect of the new platform.
The Results
The transition to BigCommerce, spanning over 18 months, resulted in:
User-Centric Platform: The new platform, intuitive and user-friendly, empowered Dutch Valley Foods' team to manage products, orders, and customer data with unprecedented ease.
Feature Enhancement: Introducing new features, such as the quick order form, garnered positive feedback, significantly enhancing the overall customer experience.
Operational Efficiency: Transitioning to BigCommerce, a SaaS platform, reduced overhead associated with maintaining an in-house system, translating to cost savings.
Robust Security & Integration: With enhanced security features and seamless integration capabilities, Dutch Valley Foods could focus more on their core business operations, ensuring peace of mind for both the team and their clientele.
The results are a testament to the synergy between Dutch Valley Foods and MoJo Active, highlighting the transformative power of a well-executed digital strategy.
John Sheaffer, IT Director, Dutch Valley Foods

The results have been phenomenal. Our team can now focus on on what we do best, serving our customers. The positive feedback from our customers is a testament to the success of this transition.
Our collaboration with Dutch Valley Foods exemplifies the power of understanding a client's unique needs and delivering tailored solutions. Through meticulous planning, expertise, and a customer-centric approach, MoJo Active ensured that Dutch Valley Foods' transition to BigCommerce was a success and a benchmark in ecommerce transitions.